Financial planning in uncertain times
The UK's community of Certified Financial Planner (CFPTM) professionals has come together to offer their advice pro bono in a series of money guides for the consumer.
The guides, which contain tips from CISI's CFPTM membership on managing finances during this uncertain and challenging time, have been produced to help all consumers, including those who are employed, self-employed and small business owners financially cope with one of the most difficult periods they are ever likely to navigate for themselves and their families.
Guide for consumers
Guide for small businesses
Five steps to creating your Financial Plan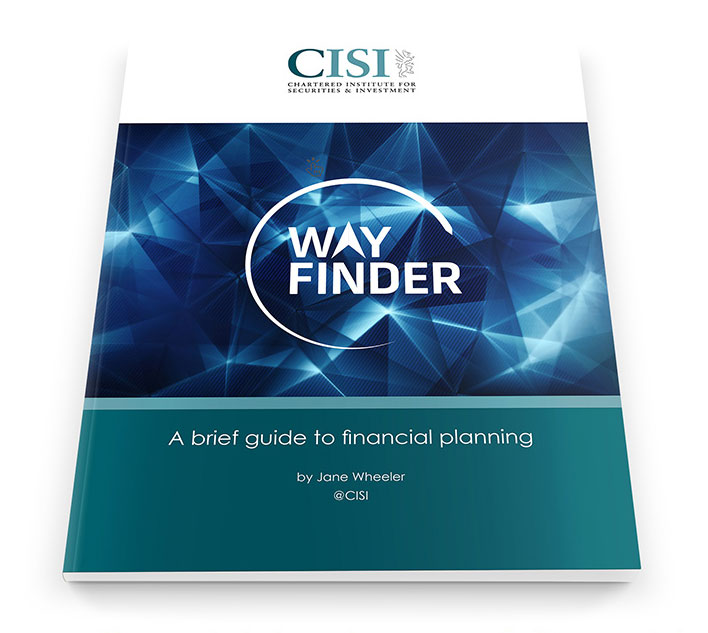 It doesn't matter how much money you have or have not got, we all need to make sound plans for our future. Here are five steps you can take to kick start your financial plans so that you have the best chance of achieving what you want out of life.
This free guide to Financial Planning has been written by financial planning expert Jane Wheeler. Download it now and kick-start your financial future.
Enter details of what you earn, spend, save, own and owe. Truth About Money® will then crunch the numbers to produce a simple lifelong cash flow chart showing you what your finances may look like every year until age 100 is revealed.
Wayfinder provides access to a range of tools and guides to help you with your specific financial situation. Read more. 
If you've got a question about some aspect of your own financial situation that you're currently navigating, why not ask one of our CFPTM Professionals for their opinion? Ask a planner. 
By now you've hopefully developed a better understanding of your financial situation. If you need professional help, your next step is to use our tool to find a planner who is a CFPTM professional or a CISI Accredited Financial Planning FirmTM.      
 
Bonus
#Yourmoney book and app
The #yourmoney book and app provides a comprehensive introduction to the world of money for 16 to 25-year-olds. It should be a trusted companion for young adults as they take on full responsibility for their finances and navigate the numerous money challenges and pitfalls that come their way.